Is your air conditioner not working or not blowing cold air? We provide HVAC service on all makes and models of air conditioners in the Raleigh, Cary, Fuquay-Varina & Holly Springs area. We will identify the problem and provide an estimate for the repair. We want to build trust with our customers so honesty is our ONLY policy.  We will not try and sell you on parts you don't need. If we feel it is more economical to replace the unit, we'll let you know.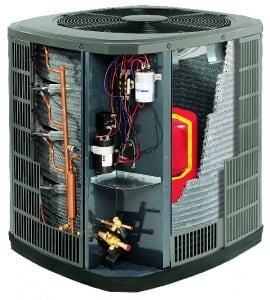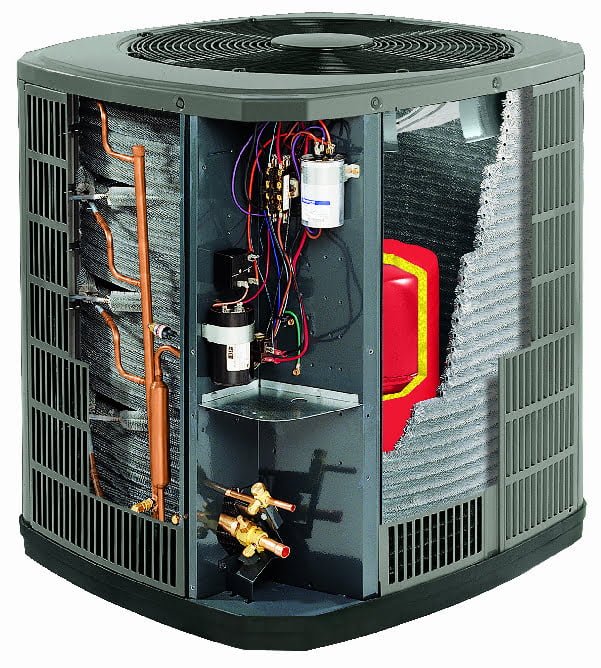 Quality Parts
We use only the best parts made in the USA to repair the most common air conditioner repairs. Our capacitors (the most common service call) are made in Florida and have a 5 year part warranty. Most contractors sell the cheapest "Made in China" parts that average 2-5 years lifespan. The second most common service call is a clogged drain line. Many times it is discovered as water is dripping through the ceiling which adds significant cost and damage to a normally simple problem. We offer a part that will keep the water from leaking out of the system in the event of a clogged drain. This device is also serviceable by our technicians or we can even show you how to clean it yourself yearly if you choose to do so.
Air Conditioner Lifespan
Lifespans of air conditioners can depend on several things. Some of the more important factors are brand and quality of installation. In May of 2012, readers of a national product testing and research magazine rated American Standard Heating & Air Conditioning's air conditioners and heat pumps as the most reliable brand among leading manufacturers. Likewise, in 2014, Ellis Heating & Air Conditioning was awarded American Standards Customer Care dealer of the year. Besides brand and installation, maintenance will be the third component to ensure a long, productive lifespan.
Contact us today for an air conditioner repair appointment and we can get your cool again.